Jeudi (Thursday) 10/08/2018 vers 22H45



La Vida Es Una Milonga



FRANÇAIS :


Voilà un nouveau rendez-vous, nous organisons une milonga à Paris "Esta Noche de Luna" depuis 5 ans et le "Réveillon de la Luna" depuis 4 ans le 31 décembre. Cette année, on se dit qu'on prolonge notre dernier rendez-vous de l'année de 1 jour au 4. Du coup, un Tango Fiesta vous attend à Paris du 29 Décembre au 1er Janvier dans un magnifique lieu, joli et chic et chaleureux. Le renommé "La Salle Colonne".
Venez nous joindre pour une fête!
Toute info sur le site : La Vida Es Una Milonga
Un abrazo chaleureux et convivial,
Prasérine

ENGLISH :


Here is a new rendez-vous, we organise a milonga in Paris "Esta Noche de Luna" since 5 years and the "New Year's Eve" milonga since 4 years on December 31st. This year, we extend our last rendez-vous of the year from 1 day to 4. So, a Tango Fiesta awaits you in Paris from December 29 to January 1 in a beautiful, pretty and chic and warm location. The renowned "Salle Colonne".
Come join us for a fiesta!
All informations on the website : La Vida Es Una Milonga
A warm and friendly abrazo,
Prasérine
——

Lundi (Monday) 30/07/2018 vers 13H



Remerciement : Thanking everyone



FRANÇAIS :



« J'entendais chanter les cigales, et sur le mur couleur de miel, des larmeuses immobiles, la bouche ouverte, buvaient le soleil. » (Pagnol)
J'entends toujours les cigales et les larmeuses lézardent encore…Mais les bruits d'En Tus Ojos 4 se sont tus…Pourtant je ferme les yeux et tout est encore là :
Les tangos de nos merveilleuses et merveilleux DJ : Camille Boucher , arrivant de la Cannebière par le petit train de l'Estaque pour ouvrir le chemin musical D'ETO 4 en véritable maître de cérémonie marseillais, Lorena Dijiinaugurant le premier après-midi avec sa douceur et sa délicatesse, la Betty Boop de l'équipe , la pétillante et lumineuse Lua Tango auréolant d'un arc-en ciel le vendredi soir, l'unique et sublime Tina Ferrari démarrant Mojito à la main le samedi après-midi avec suavité et délice, Prasen et son nœud papillon nous entourbillonant pour la dernière soirée, Jens-Ingo Brodesser, majestueux avec ses vinyles qui ont fait de la despedida un feu d'artifice…
Je ferme les yeux encore et je vous vois tous danseuses et danseurs venus des 4 coins du monde : les amis retrouvés, les amis rencontrés…vos sourires, vos rires, les discussions et verres partagés au bar de la salle Sainte Cécile, vos pauses gourmandes « chichis et panisses », vos belles tenues pour la soirée Red Carpet, vos mots d'amitié, vos aides occasionnelles…les robes de Tatiana Zardan et les zapatos de Cristina Marchesan (Madame Pivot) qui nous embellissent sur la piste …Je vous vois encore danser dans la salle aujourd'hui vide, je vous regarde vous mirader et vous enlacer, retrouver des amis d'abrazos, en découvrir des nouveaux.
Je pense encore aux autres moments partagés la dégustation vins et fromages, le couscous d'Omar, la paëlla de Valérie et Alain, nos hôtes généreux et patients durant les quatre jours de l'encuentro.
J'entends encore les cigales, la maison semble toutefois bien silencieuse depuis le départ de tout le monde, notre belle équipe Paskalitsa Paskalitsa(http://pascalelouis.free.fr/,)toujours souriante et sereine, notre grande artiste et ses regards immenses qui veillaient sur nos abrazos, Clara, Cat Leya la touche douceur et bienveillance de l'équipe, Lorena Diji, dynamique et amusante, Guillaume, l'homme à la pâte d'amande entièrement disponible, Philippe, drôle et délicat toujours plein de ressources…et les belles rencontres venues comme un cadeau avec nos DJs , Maurizio,Benedicte Beauloye et Lorelei avec qui nous avons partagé des petits-déjeuners, des afters saucissons, vins, fromage.
Puis il y a eu l'after qui s'est transformé en septième milonga et les inévitables au revoir…Et là par je ne sais quel tour de magie je me suis entendue dire à l'année prochaine comme lorsque l'on boucle ses valises à la fin de l'été et que l'on rentre chez soi avec un brin de nostalgie et un pincement au cœur … en espérant en revoir certains à mi-chemin durant l'événement La Vida es una Milonga fin décembre début janvier à Paris.
Avec Prasen nous vous remercions encore et infiniment pour ces beaux instants qui nous font sentir chanceux et heureux. Juste 4 jours dans un grand et chaud été mais qui resteront longtemps dans notre cœur.
« Il faut faire les petites choses comme si elles étaient grandes »( L'histoire d'Adèle H, Truffaut)
Crédit Photo Monika Pleyer pour celle du bar
Un abrazo chaleureux et convivial,
Prasérine

ENGLISH :


« J'entendais chanter les cigales, et sur le mur couleur de miel, des larmeuses
immobiles, la bouche ouverte, buvaient le soleil. » (Pagnol)
In English vaguely :
"I would hear the cicadidae singing, and on the honey coloured walls, the unmoving wall lizards, mouths open, drinking in the sun" (Pagnol)
I still hear the cicadidae and the wall lizards still lazing…But the sounds of En Tus Ojos 4 are silent…nonetheless I close my eyes and everything is still there :
The tangos of our marvelous DJs : Camille Boucher , arriving from the Cannebière by the little train of Estaque to open up the musical journey of ETO 4 as a true master of Marseillais ceremony, Lorena Diji inaugurating the first afternoon with her dainty sweetness, the Betty Boop of the ETO team, the sparkling and brilliant Lua Tango illuminating Friday evening with the many colours of the rainbow, the unique and sublime Tina Ferrari starting with a Mojito in her hand the Saturday afternoon sophisticated and delight, Prasen and his bow tie delightfully turning our heads all the last evening of the event and Jens-Ingo Brodesser, majestic with his vinyls that made the Despedida a wonderful firework…
I still close eyes and I see you all the dancers, men and women, leaders and followers coming from all over the world : reuniting with friends and meeting the new ones…your smiles, your laughs, the discussions, the drinks shared at the bar of the Sainte-Cécile, your gourmet breaks "Chichis and Panisses", your beautiful dresses for the Red Carpet, your friendly words, your occasional helps …and the cloths of Tatiana Zardan and the shoes ofCristina Marchesan (Madame Pivot) embellishing us on the dance floor… I still see you dancing at the venue, today empty, I see you making miradas and embracing each other, in old and new friendships of the abrazo.
I still think of those other moments shared during the wine and cheese tasting, the Couscous of Omar, the Paëlla of Valérie and Alain, our generous and gracious hosts during the 4 days of the encuentro.
I still hear the cicadidae, the house sounds at the same time very silent since the departure of everyone, our beautiful team members Paskalitsa Paskalitsa (http://pascalelouis.free.fr/) always smiley and serene, our great artist and her caring eyes watching over our abrazos, Clara Cat Leya, the soft touch and goodwill of the team, the dynamic and fun loving Lorena Diji, the generous Guillaume always willing to prepare the pâtes d'amandes, the humorous, refine and ever resourceful Philippe…the wonderful encounters coming as a gift with our DJs, Maurizio, Benedicte Beauloye and Lorelei with whom we shared the breakfasts, the after parties saucissons, wines and cheeses.
Then then there is this after party which is transformed in to a 7th milonga and the inevitable goodbyes…and there I do not know by what turn of magic, I heard myself saying see you next year like when we buckle up our luggages at the end of a summer holiday and we go back home with a thread of nostalgia plucking in our hearts… hoping to see each other again on the road to "La Vida Es Una Milonga" at the end of December till the beginning of January in Paris.
With Prasen, we thank you again and infinitely for the beautiful moments which made us feel lucky and happy. Only 4 days in a big and hot summer but that will remain in our hearts forever.
"Il faut faire les petites choses comme si elles étaient grandes"
( L'histoire d'Adèle H, Truffaut)
In English : "One must do little things like they were big"
( L'histoire d'Adèle H, Truffaut)
credit photo Monika Pleyer for the bar
A warm and friendly abrazo,
Prasérine
——

Mardi (Tuesday) 10/07/2018 vers 23H45
Photos de l'équipe plus bas (photos of the team below)



Hip hip hurray! La France est en final. 😉
Tant pis pour les belges.
L'équipe En Tus Ojos vous attend dans une semaine à Marseille.


—-

Dit Prasen sur Paskalitsa :


Une personne hautement agréable, une peintre fabuleuse, fondatrice de son propre école et atelier de peinture, où le nombre de visiteurs par an est aussi grand que le nombre de personnes qui montent sur la Tour Eiffel. C'est elle qui tient en haut le moral de l'équipe aux moments difficiles.
Elle a un coeur grecque, un corps français, et le cerveau? elle a quand-même le cerveau d'une femme.
—-

Dit Paskalitsa sur Philippe :

Très sympa, très efficace. Peu importe le problème, il est capable d'inventer une solution à la dernière minute quand tous les autres pensent que c'est mort. C'est très rassurant de l'avoir dans l'équipe, surtout qu'il nous remplace à l'accueil quand on danse, cette année on s'est dit que lui aussi il va danser pour profiter un peu. Allez Philippe, debout sur la piste.
—-

Dit Philippe sur Lorena :

De Paris à Salon de Provence (SdP), de SdP à Marseille, elle est là. Rien à dire sur sa contribution, mais si on dit, on écrirait un roman. Très gentille, très mignonne, le fond de son coeur est si bon. Si vous ne savez pas quoi et comment faire, demandez-lui, elle arrive vous sortir de toute situation. Autrement dit, Lorena, la dépanneuse.
—-

Dit Lorena sur Guillaume :

Qui dit jamais non, même si le monsieur n'a pas dormi pendant 24 heures, il vous conduit où et quand vous voulez, et il roule à la vitesse que vous voulez. Quand il arrive, tout le monde est content, c'est le Père Noël d'En Tus Ojos.
La force et le rythme de l'équipe viennent de lui. Il est infatigable. Guillaume nous joint directe de Londres.
—-

Dit Guillaume sur Clara (Cat Leya) :

Toujours aussi souriante, aussi généreuse, aussi douce. Quand tous les autres sont énervés, c'est à elle qu'il faut demander, car elle garde toujours son sourire et son calme, elle nous porte avec sa sérénité. Ses cheveux bouclés font partie de son charme.
—-

Dit Cat Leya sur Severine :

Elle parle, elle parle et elle parle … mais c'est ça son charme. Attention, la discussion avec elle n'a jamais de fin. Parmi tous qui sont autour de vous, c'est elle la plus littéraire, la plus engagée politiquement, c'est elle qui trouve toutes les idées pour donner la couleur à En Tus Ojos. Quand elle parle français, elle fait sortir une grande écrivaine en elle, et quand elle parle anglais, elle nous charme par son accent. Dans "En Tus Ojos", "Ojos" c'est elle.
—-

Dit Severine sur Prasen :

Personne ne sait ce qu'il fait pendant En Tus Ojos, c'est les autres qui font tout,
pendant que les autres coupent les melons et les pastèques, monsieur il fume sa chicha. Il n'arrive même pas prendre sa douche et repasser ses chemises tellement il est retardateur, bon il trouve des beaux âmes qui font tout pour lui. Mais il frime sois disant "il gère les femmes de l'équipe et c'est le boulot le plus difficile du monde".
Vous voyez, notre équipe, a que des qualités, elle n'a aucun défaut. 😛
Photo crédit : Le talentueux, le beau Hugo PL (le fils de Paskalitsa)
=== ENGLISH ===
Hip hip hurray! France is in the final. 😉
Belgians, never mind.
The team En Tus Ojos is looking forward to meeting you in a week in Marseille.

Says Prasen about Paskalitsa :

A person highly pleasant, a fabulous painter, the founder of her own painting school and gallery, where the number of yearly visitors is as big as the number of visitors climbing up the Eiffel Tower. It is her keeping up the spirit of the team during tough times.
She has a Greek heart, a French body, how about the brain? she has the brain of a woman.
—-

Says Paskalitsa about Philippe :

Very nice, very effective. Whatever the problem is, this guy is capable of inventing a solution at the last minute when everyone else think it is a dead end. Il is very reassuring to have him in the team, especially that he stays at the desk so that we could dance, this year he is also going to dance to have little bit of fun.
Come on Philippe, get on the dance floor.
—-

Says Philippe about Lorena :

From Paris to Salon de Provence (SdP), from SdP to Marseille, she is there. What could say about her contribution ? if we say something, we could write a novel. Very kind, very cute, the bottom of her heart is so nice. If you do not know what and how to do, ask her, she is able to take you out of any kind of difficulty. In other words, Lorena, the troubleshooter.
—-

Says Lorena on Guillaume :

Who says never no, even if the guy hasn't slept for 24 jours, he drives you where and when you want, he drives at the speed you desire. When he arrives, everyone is happy, he is the Santa clause of En Tus Ojos.
He is the source of the force and the rhythm of the team, he is tireless. Guillaume joins us straight from London.
—-

Says Guillaume on Clara (Cat Leya) :

Always so smiling, so generous, so suave. When everyone else is upset, it is her that we should approach to, cause she always keeps her smile and keep her calm, she carries us with her serenity. Her curly hair is part of her charm.
—-

Says Cat Leya about Severine :

She speaks, she speaks and she speals … but it is her charm. Pay attention, the discussion with her has no end. Amongst all those around you, she is the most literary and the most politically engaged, it is her finding all the ideas to colour En Tus Ojos. When she speaks French, she brings out the writer in her, and when speaks English, she charms us with her accent. In En Tus Ojos, "Ojos" is her.
—-

Says Severine about Prasen :

Nobody knows what he does during En Tus Ojos, it is others doing everything, when everyone else is cutting the melons and watermelons, this guy is smoking his huqqa/hookah. He is not even able to take shower and iron his shirts on time, he is so late, but he finds some lovely souls who do his tasks. But he shows off, so-called "he manages the women in the team and that it is the most difficult task in the world".
—
You see, our team has only qualities, no defects. 😛
Photo credits : The talented, the handsome "Hugo PL" (son of Paskalitsa)
—-
—-
—–

Mercredi (Wednesday) 04/07/2018 vers 13H45



Aricle 3 :
Ronda, floorcraft, is the heart of social dancing. It starts with correctly entering in to the dance floor.
Not to change the lines of dance, not to overtake another couple, not to move backward, maintaining certain distance between the couples, not to invade the sphere of another couple, and pauses/silences during the dance is not to be immobile and create a jam on the floor.
Easy or tough ? 🙂 One can't be considered a good dancer only because of his/her abrazo, connection, musicality, technique or blah blah, if he or she is not able to move smoothly on the floor with respect to the other dancers.
It is really joyful when the flow of the ronda is laminar. 🙂


—-
—–

Samedi (Saturday) 23/06/2018 vers 22H27



Aricle 2 :
Free to choose whom to dance with and when, or choose not to dance at all. That is freedom and essential in milongas.


Pour promouvoir les codes, voilà deux filmes :
(To promote the codes, here are 2 films)


Scène 2 : https://youtu.be/7AXpxNGps5Q
Scène 5 : https://youtu.be/BLbWZCXENKk
—–
—-
—-
—-
—–
—-
—-
—-

Mardi (Tuesday) 19/06/2018 vers 16H10



Article 1 : Being social in a milonga


—–
—-
—-
—-
—–

Vendredi (Friday) 08/05/2018 vers 20H50



Les saveurs du soir :


Pour le dîner du samedi, j'essaie de convaincre Séverine pour qu'elle accepte Couscous royal ++. Elle est plutôt favorable pour le royal car elle pense que les filles ne sont pas des grandes mangeuses avant d'aller danser.
Mais je pense aux mecs, qu'on est capable de manger ce qu'on veut, quelques soit notre activité après le repas.
En tout cas, ne vous inquiétez pas, je suis plutôt optimiste pour avoir royal ++ au choix. 😉
La date limite pour les confirmations : 1er Juillet 2018
Le paiement doit être fait le jeudi soir en arrivant à l'accueil (en espèces), si non les réservations seront annulées.
Vous allez recevoir un email avec le formulaire d'ici la semaine prochaine.
ATTENTION : Cette année nous ne serons pas en mesure d'accepter les réservations pour le repas de despedida à la dernière minute, le Paëlla serait préparé à l'avance, pour le nombre de personnes inscrites, nous devons donc connaître le nombre de personnes à l'avance. Merci de votre attention.
=== ENGLISH ===
For Saturday dinner, I am trying to convince Séverine to accept Royal ++. She is rather favorable for the royal because she thinks that the girls are not big eaters before going dancing.
But i think of guys, we are capable of eating whatever we wish whatever our activity might be after the meal.
Anyway do not worry, I am quite positive about having royal ++ as an option. 😉
Deadline for the confirmations : 1st of July 2018
The payment must be made on Thursday the 19th of July upon arrival at the reception, otherwise the reservations would be cancelled.
You shall receive an email with the form by next week.
ATTENTION : This year we wouldn't be able to accept reservations for the despedida meal at the last minute, the Paëlla would be prepared in advance for the number of people registered, so we must know the number of people in advance. Thank you for your attention.
———-
———-

Mercredi (Wednesday) 30/05/2018 vers 17H45



Prasen


DJ Prasen a fait parler tout le monde, c'est à mon tour de le faire parler…
Je pourrais dire comme dans toutes les communications de DJ qu'il est le DJ résident et coorganisateur de La milonga Esta Noche de Luna à Paris, qu'il musicalise ici ou là depuis 6 ans, qu'il a une prédilection pour toute la musique de l'âge d'or mais tout ça est un peu tarte à la crème…
Prasen dit de Marseille :
"J'aime Marseille parce que c'est le berceau de ma chère et tendre et que c'est elle et l'Estaque sinon rien.
Et puis je suis addict aux chichis et panisses, d'ailleurs c'est mon régime préféré et contrairement à ce que pense beaucoup, non ça ne fait pas grossir.
Marseille c'est vrai c'est un peu le bordel méditerranéen, le bus peut changer de parcours s'il en a envie, j'ai vu les magasins à l'Estaque fermé une heure plus tôt parce qu'il y avait du mistral en février… Mais ici on se fait des amis partout à l'arrêt de bus, sur les bancs, aux baraques à chichi, à la plage…
Je viens d'Inde et le bordel ça me fait pas peur, les horaires décalés c'est aussi notre spécialité.
Ici j'ai retrouvé le parfum de l'orient, des épices et des fleurs odoriférantes, le plaisir du soleil qui brille sur la ville et qui lui donne une couleur si particulière…Puis regarder la mer et penser à un bateau qui serait comme un trait d'union entre mes deux maisons Marseille et L'Inde.
Quant au tango, en vrai ce que j'aime le plus ce sont les filles, celles qui me sourient avant la mirada, celles que j'imagine dans mes bras, celles que j'enlace dans l'abrazo et celles dont l'abrazo reste dans mon souvenir quand je rentre chez moi. Et comme les marseillaises c'est le paradis du tango, ici je suis mieux qu'un pacha."
=== ENGLISH ===
DJ Prasen made everyone speak, now it's my turn to make him speak …
As it is done in every DJ gossip, I could also say that he is the resisdent DJ and or-organiser of the milonga Esta Noche de Luna in Paris, that he musicalises here and there since 6 years, that he has a predilection for the music of the godel age but all this is what the French call it a "tarte à la crème", a commonplace…
says Prasen about Marseille :
"I Love Marseille because it is the craddle of my dear and tender and that it is her and Estaque otherwise nothing.
And then I am a chichi and panisses addict, besides it is my favourite diet and contrary to what many think, no it doesn't make you fat.
Marseille, it is true that it is a bit of a Mediterranean mess and chaos, the bus could change its direction and route as it wants, I saw the the shops in Estaque closed an hour earlier because of the mistral in February… But here we make friends everywhere, at the bus stops, on the benches, at the chichi huts, on the beaches…
I come from India and the chaos doesn't scare me, the delayed schedules is also our speciality.
Here, I found the perfume of the east, the spices and the fragrant flowers, the pleasure of the sun that shines on the city and gives it such a distinctive colour…Then looking at the sea and thinking of a boat which would be a trait of unity between my two homes, Marseille and India.
As for tango, actually what I love the most is the girls, the ones who smile at me before the mirada, the ones I imagine in my arms, those I embrace and hold in my abrazo and those whose abrazo remain in my souvenir when I go back home. And as the marseillaises are the paradise of tango, here I am better than a pasha. "
———-
———-

Mardi (Tuesday) 22/05/2018 vers 16H



Jens-Ingo Brodesser


DJ Jens-Ingo Brodesser, un chercheur, écrivain et collectionneur du tango. Ce personnage aux multiples facettes est renommé comme la voix de vinyles, dont le son va résonner en vous pour toujours.
Dit Jens-Ingo sur Marseille :
Je n'y suis jamais allé mais à chaque événement que je participe, je croise des marseillais soit sur la piste soit aux platines soit dans mes bras et c'est merveilleux. D'auprès tout ce que j'ai entendu, là-bas ils circulent mieux sur la piste que sur la route. Dans les rues, il y a autant de rats que d'humains.
Par contre ils sont très créatifs avec le stationnement, ils ne cherchent pas une place pour garer leur voiture, ils créent une place n'importe où. Étant un belge, pour moi c'est très impressionnant. Est-ce que c'est en France ? oui et non, oui et non. Disons que les lois ne sont pas les mêmes.
Les 2 sujets incontournables pour entrer en discussion avec un marseillais : La politique et l'OM et surtout surtout un vrai ami est celui qui déteste le PSG et ce n'est pas un cliché.
Un de rêves de Bénédicte est qu'on achète une maison à la Côte Bleu, la magnifique côte méditerranéenne, située entre notre point de rencontre, l'Estaque et Martiques. Elle est fascinée aussi par le train de la Côte Bleu. On veut bien aller également à Noailles, surnommé, le ventre de Marseille, pour visiter son fameux marché quotidien et puis prendre une bière tranquillou avec Camille & compagnie en terrasse à la Canebière.
Quant au Tango :
Vu le transport public, on se pose la question "avec qui rentrer?" plutôt que "avec qui danser?" mais on trouve toujours quelqu'un qui nous ramène et il ne faut absolument pas rater la tanda avec le chauffeur du soir.
=== ENGLISH ===
DJ Jens-Ingo Brodesser, a researcher, writer and collector of tango. This multifaceted persona is renowned as the voice of vinyls, whose sound will resonate in you forever.
Says Jens-Ingo about Marseille :
I've never been there, but at every event that I participate, I meet Marseilais either on the dance floor or behind the turntables or in my arms and it's wonderful. From what I've heard, there they drive better on the dance floor than on the road. In the streets, there are as many rats as humans.
On the other hand they are very creative with parking, they do not search for a place to park their car, they create a place anywhere. Being a Belgian, for me this is so impressive. Is it in France? yes and no, yes and no. Let's say that the laws are not the same.
The 2 essential topics to engage in a conversation with a Marseillais : The politics and l'OM and especially especially a true friend is the one who hates PSG and it is not a cliche (stereotype).
One of Bénédicte's dreams is that we buy a house on the Côte Bleu, the beautiful Mediterranean coast, located between our meeting point, Estaque and Martiques. She is also fascinated by the Côte Bleu train. We also would love to go to Noailles, nicknamed, the belly of Marseille, to visit its famous daily market and then have a beer nice & quiet with Camille & company outdoor at Canebière.
As for Tango :
Given the public transport, we ask ourselves the question "whom to return with ?" rather than "whom to dance with?" but we always find someone who brings us back and one absolutely must not miss the tanda with the driver of the evening.
———-
———-

Samedi (Saturday) 19/05/2018 vers 12H



Quoi au menu ?


Prasen : Alors Séverine qu'est-ce que tu proposes au menu du samedi soir cette année ? regarde la vidéo (lien en bas) : l'accent et langage corporal des marseillais, ça va te donner envie.
Séverine : La Bouillabaisse? ça me donne envie, pour manger oui, mais pas pour organiser. Non mais j'hallucine, t'es fou ou quoi ? je t'ai expliqué mille fois que la Bouillabaisse est hyper cher, et c'est impossible de la faire pour 80 personnes. Et tout ce que je te dis sur la cuisine française n'est pas forcément pour En Tus Ojos.
Prasen : Ok ok calme-toi. On propose quoi alors le couscous ? c'est le plat préférés des français et c'est hyper bon.
Séverine : C'est hyper bon et surtout c'est possible de la faire pour 80 personnes et le prix est raisonnable pour tous.
Prasen : Bon dans ce cas, le couscous royal ? c'est top le couscous royal.
Séverine : Ok, si tu veux.
Prasein : Si non j'ai une autre idée, qu'en pensses-tu de l'Aïoli ?
Séverine : L'Aïoli, entre deux les milongas? tu sais ce qu'est-ce que c'est? Non mais franchement, j'en peux plus avec tes idées. J'en ai marre.
Prasen : Ok ok, calme-toi, je rigole.
P.S. 1 Le sourire dans la photo était avant la discussion, après c'était une autre chose.
P.S. 2
J'adore la phrase dans la vidéo
"De toute façon il ne la feront pas comme il faut". 😀
Merci à Marie Rath pour la vidéo.
https://www.facebook.com/Ina.fr/videos/1815642508482160/
Conclusion : Couscous royal au menu. 😉
Photo crédit : Elvis Arsic
=== ENGLISH ===
Prasen : So Séverine what do you propose on the Saturday night menu this year? watch the video (link below) : the accent and body language of Marseillais, you will urge for it.
Séverine : The Bouillabaisse? urge for it ? to eat yes, but not to organise. No, but are you out of your mind ? are you crazy or what? I explained you a thousand times that the Bouillabaisse is very expensive, and it's impossible to make it for 80 people. And all that I tell you about French cuisine is not necessarily for En Tus Ojos.
Prasen : Ok ok calm down. What about couscous? it is the favorite dish of the French and it's super delicious.
Séverine : Yes, it is super delicious and above all it's possible to make it for 80 people and the price would be reasonable for everyone.
Prasen: Well in this case, the royal couscous ? I love Royal one.
Séverine: Ok, if you wish.
Prasein : If not, I have another idea, what do you think of Aïoli?
Séverine : Aïoli, between the two milongas? do you know what it is ? No frankly, I can't tolerate anymore your ideas. I am fed up.
Prasen : Ok ok, calm down, I'm just joking.
P. S. 1 The smile in the photo was before the discussion. After the discussion it was a different story. 😉
P.S. 2
I love it when they say in the video
"Anyway they will not cook as they should." 😀
Thanks to Marie Rath for the video.
https://www.facebook.com/Ina.fr/videos/1815642508482160/
Conclusion : Royal Couscous on the menu. 😉
Credit Photo : Elvis Arsic
———-
———-

Mardi (Tuesday) 15/05/2018 vers 16H



Tina Ferrari


DJ Tina Ferrari, un visage très connu derrière les platines, une célébrité dans le monde du tango. Où elle va, elle laisse sa trace. Peu de gens savent qu'elle est la arrière petite fille de "Il Commendatore", Enzo Anselmo Ferrari, mais tous les danseurs savent que danser avec elle c'est comme conduire une Ferrari, c'est du pur luxe.
Dit Tina sur Marseille :
"È l'Italia all'estero". C'est l'Italie à l'étranger. La plus grande immigration italienne n'est pas en Argentine, elle est à Marseille. Avec 2 personnes sur 4 ayant une origine italienne (et 1 maghrébine), là-bas on ne parle pas français, on parle marseillais avec un accent italorébin. L'Estaque est peut-être petit en taille mais grandiose comme source d'inspiration avec des célèbres peintres tels que Paul Cézanne, Georges Braque et Auguste Renoir, les cinéastes comme René Allio et Robert Guédiguian. Les festivals de La Caricature, l'Estaqu'art et la fête de l'Estaque ont transformé ce village à une capitale culturelle du midi.
Une envie que j'ai depuis toujours c'est de regarder en live ses fameuses joute nautique et pétanque. J'ai l'immense plaisir de visiter cette ville si mythantique (mythique & antique)
Quant au Tango :
Peut-être la seule ville en France où les danseurs quittent la piste systématiquement à la cortina.
=== ENGLISH ===
DJ Tina Ferrari, a well-known face behind the turntables, a celebrity in the world of tango. Wherever she goes, she leaves her mark. Only a few people know that she is the great granddaughter of "Il Commendatore", Enzo Anselmo Ferrari, but every dancer knows that dancing with her is like driving a Ferrari, it's a sheer luxury.
Says Tina about Marseille :
"È l'Italia all'estero". It's Italy abroad. The largest Italian immigration is not in Argentina, it is in Marseille. With 2 out of 4 people having an Italian origin (and 1 Maghrebis), there we do not speak French, we speak Marseillais with an Italorebis accent. Estaque is perhaps small in size but grandiose as source of inspiration with famous painters such as Paul Cézanne, Georges Braque and Auguste Renoir, filmmakers like René Allio and Robert Guédiguian. The festival of the Caricature, the Estaqu'art and the festival of Estaque have turned this village into a cultural capital of the south.
I have always had the desire to watch its famous nautical game (water jousting) and the pétanque live. I have the immense pleasure to visit this so mythantique (mythic and antique) city.
As for Tango :
Perhaps the only city in France where the dancers leave the dance floor systematically during the cortina.
———-
———-

Mardi (Tuesday) 08/05/2018 vers 16H



Lua


DJ Lua, pour la première fois à En Tus Ojos. Avec un cœur italien et un esprit portugais (et vice-versa), elle nous enflammera avec sa musique et son charme. Lua veut dire lune en portugais, joli hein? Cette lune brillera notre nuit méditerranée sous le toit de Sainte-Cécile.
Dit Lua sur Marseille :
Quand je pense à Marseille, je pense à l'Aïoli, la Bouillabaisse, la Daube, la Pizza et le Pastis. Mes amis de Lisbonne me disent "Offre un marseillais une part de pizza aux anchois et un verre de Pastis, et il sera définitivement à toi".
Dans le monde entier, on se baigne à la plage dès à 22°C mais pour les marseillais même à 30°C l'eau est archi froide. Avec 364 jours sous le soleil brûlant, il suffit d'avoir un seul jour de mistral pour les déprimer.
Notre destination l'Estaque, était à l'origine un hameau isolé de pêcheurs et de fabricants de tuiles. Maintenant c'est l'un des quartiers les plus pittoresques de la ville. 3 choses qui l'identifient : la pêche, le bâteau et ses restaurants/brasseries au bord de la mer. Aujourd'hui ce village est un lieu de promenade incontournable.
Quant au Tango :
On m'a dit que 3 sortes d'abrazos existent dans le monde. L'abrazo argentin, l'abrazo italien et l'abrazo marseillais.
=== ENGLISH ===
DJ Lua, for the first time in En Tus Ojos. With an Italian heart and a Portuguese spirit (and vice versa), she will ignite us with her music and charm. Lua means moon in Portuguese, nice huh? This moon will shine our Mediterranean night under the roof of Sainte-Cécile.
Says Lua about Marseille :
When I think of Marseille, I think of Aïoli, Bouillabaisse, Daube, Pizza and Pastis. My friends from Lisbon tell me "Offer a Marseillais a slice of pizza with anchovies and a glass of Pastis, and he will definitely be yours".
In the entire world, everyone swims in the sea at 22 ° C but for Marseillais even at 30 ° C the water is freezing cold. With 364 days under the hot sun, you only need one day of mistral to make them depressed.
Our destination, Estaque, was originally an isolated hamlet of fishermen and tile manufacturers. Now it is one of the most picturesque areas of the city.
3 things that identify it : the fishing, the boat and its restaurants / breweries by the sea. Today this village is an inevitable place for walking (rambling).
As for Tango :
I am told that 3 kinds of abrazos exist in the world. The Argentine abrazo, the Italian abrazo and the Marseillais abrazo.
———-
———-

Mardi (Tuesday) 01/05/2018 vers 16H



Lorena


DJ Lorena, un membre de la famille d'Esta Noche de Luna à Paris et d'En Tus Ojos à Marseille. Elle y retourne pour la 3ème fois au tant que meneuse de jeu.
Dit Lorena sur Marseille :
Depuis que j'étais toute petite ma grande mère nous (ma sœur et moi) racontait des contes de cette cité phocéenne : comment la Bonne Mère veillait sur ses habitants et offrait à tous venus pour demander quelques chose : de bonnes notes au Bac, un mariage heureux, des voyages et vacances, un bon salaire, les plus beaux tangueros dans les bras, des tandas jouissives, un abrazo qui fait fondre tout le monde et tout le tintouin (toutim). J'ai toujours rêvé d'y voyager, plonger à la plage naturiste de Corbières, des petits apéros aux baraques à chichis et me balader aux Calanques. Elle me disait que c'était le pays des princes charmants.
Les 3 choses les plus impressionnantes sur la terre : les panisses, les chichis et les hommes marseillais. Ils sont beaux, galants et charmeurs.
Quant au Tango, ils préfèrent Donato et Rodriguez à Pugliese.
=== ENGLISH ===
DJ Lorena, a family member of Esta Noche de Luna, Paris and of En Tus Ojos, Marseille. She is returning for the 3rd time as a game master.
Says Lorena about Marseille :
Since I was very little my grand mother used to tell us (my sister and me) stories of this Phocean city : how la Bonne Mère watched over its inhabitants and offered to all those who came to ask for something : good grades at the A-level or high school exams, a happy marriage, travel and holidays, a good salary, the most handsome tangueros in the arms, orgasmic tandas, an abrazo that melts everyone and what not. I always dreamed of traveling there, to dive in the nudist beach of Corbières, the little aperitifs at the chichi huts and the walks by the Calanques. She told us that it was the country of charming princes.
The 3 most impressive things on earth : panisses, chichis and the Marseille men. They are handsome, chivalrous and charmer.
As for Tango, they prefer Donato and Rodriguez to Pugliese.
———-
———-

Mardi (Tuesday) 24/04/2018 vers 16H



Camille Boucher


Camille Boucher pour la deuxième fois à En Tus Ojos 4
Dit Camille sur Marseille :
"La capitale de la Méditerranée, le toit de toutes les nationalités, c'est un continent en soit. Certes, elle est bordélique, sale et mal foutue mais c'est son charme, et la rend irrésistible. Une fois on y est, on tombe amoureux, on la critique mais on rêve d'y être. Elle est la plus mystérieuse et la plus difficile à définir. Dans la peau, je suis de Canebière mais dans l'esprit, je suis un Estaquéen.
Quant au Tango, si je ne danse pas à Buenos Aires, je danse à Marseille."
=== ENGLISH ===
Says Camille about Marseille :
"The capital of the Mediterranean, the roof of all nationalities, it is a continent in itself. It is certainly messy, dirty and ruined but this is its charm, and makes it irresistible. Once we are there, we fall in love, we criticize it but we dream of being there. It is the most mysterious city and the most difficult to define. In the skin, I am from Canebière but in the spirit, I am an Estaquéen.
As for the Tango, if I do not dance in Buenos Aires, I dance in Marseille. "
=====
—–
—–
Ceux qui ont cru, tant mieux, c'est le but. C'était juste un poisson d'avril. Mais j'ame quand-même l'idée de "Las Coquetas" 😉
Those who believed, it's great, that was the goal. It was just April fool. 😉 However I like the idea of "Las Coquetas". 😉
====
====
====
====
====
====
====
====
====
====
====
Voilà le trio DJ "Las Coquetas" de l'after et leur orchestre préféré :
(Here is the DJ trio "Las Coquetas" of the afterparty and their preferred orchestra)
Paskalitsa : Juan Carlos Cobián
Lorena : Color Tango
Severine : Sexteto Milonguero
====
====
====
====
Aperçu dans le RER B à Paris, je me disais que ça marche aussi sur la piste.
— Observed in the RER B in Paris, i thought it would apply on the dance floor as well.
====
====
====
====
====
— "Tu te rappelles de ce qu'on fait mardi prochain le 3 avril ?"
— "On s'inscrit à En Tus Ojos 4 !"
— "Oui à 22h tapante sur EN TUS OJOS"

— ENGLISH —


— "Do you remember what we do next Tuesday, the 3rd of April ?"
— "We do register for En Tus Ojos 4 !"
— "Yes at 22h on EN TUS OJOS"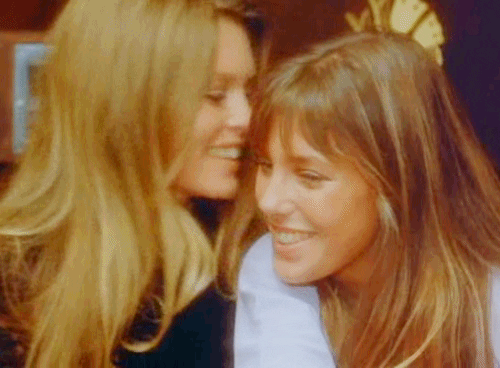 ===
C'est dans une semaine
C'est le 3 avril 2018
C'est à 22h
C'est quoi ?
L'inscription à En Tus Ojos 4 bien sûr ! 😉
Sur le site : EN TUS OJOS

— ENGLISH —


It is in a week
It is on the 3rd of April 2018
It is at 22H
What is it ?
The registration for En Tus Ojos 4 of course ! 😉
On the site : EN TUS OJOS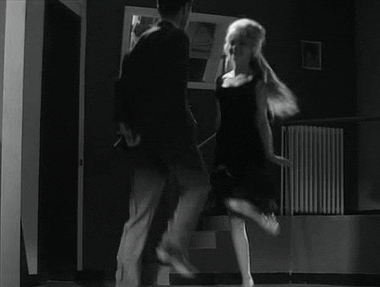 ===
L'Hébergement


— Et pour l'hébergement, où est-ce qu'on peut dormir?
— Les Marseillais sont très généreux, ils ont un grand coeur et assez de lit pour bercer tout le monde, près de salle, au bord de la mer, partout.
Hôtels, Airbnb, appartments (Hôtels du Nord) …
L'ouverture des inscriptions : à peine 2 semaines, Mardi 3 Avril 2018 à 22H (UTC+2)
Le temps local en France, l'heure d'été!


=== ENGLISH ===

— And how about accommodation, where could we sleep?
— Les Marseillais are very generous, they do have a big heart and enough number of beds to cradle everyone. Close to the venue, by the sea, everywhere.
Hotels, Airbnb, appartments (Called Hôtel du Nord) …

More details :

Opening of the registrations : Barely 2 weeks, Tuesday the 3rd of April 2018 at 22:00 (UTC+2)
(Local time in France, the summer time)

====